Known locally as Odlin's Road, this DOC walking track meanders along the Old Odlin's logging track, heading roughly east and then north from the Akatarawa Saddle down into the Waiotauru Valley as it heads towards the Snowy River and almost (but not quite) makes it to Otaki Forks.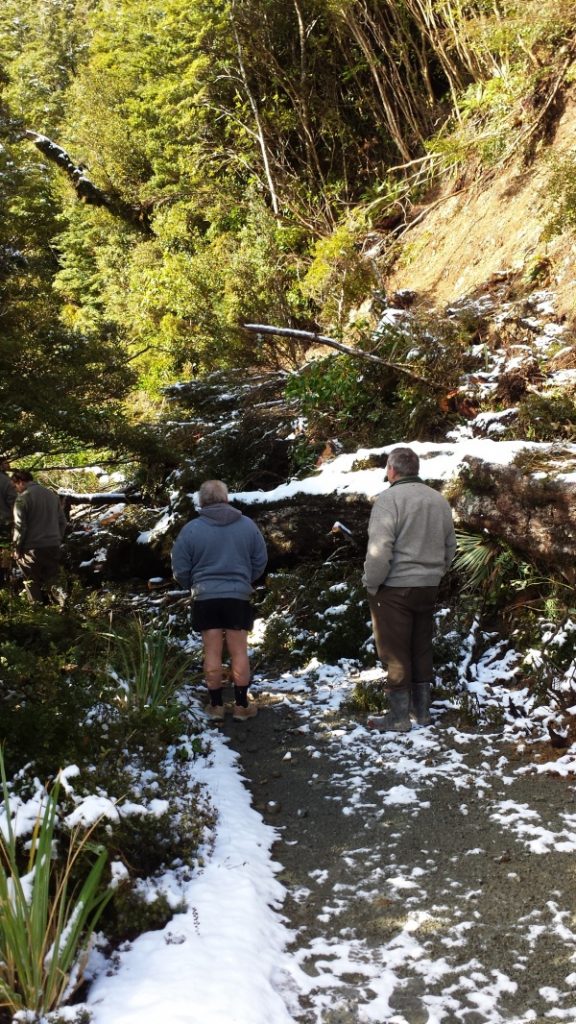 Currently blocked by a slip, it will not take long to reopen this very popular track into the southern Tararua Range.
ARAC Waiotauru holds a maintenance contract to keep this track available to a minimum standard suitable for walking, but in doing so, the standard is kept quite high to allow service vehicles to gain access to the elderly Waiotauru Hut. From there, you're on your own!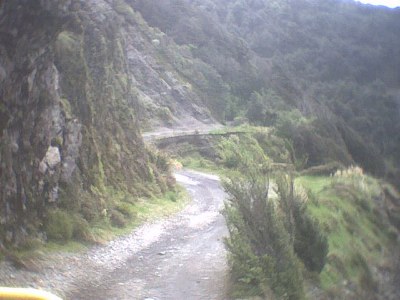 This group has recently been involved in a series of working bees and recovery projects along Odlin's Road. The last one being a Nissan Patrol that managed to roll several times at the far end of the track. It is, unfortunately, this type of incident that will lead to the permanent closure of this wonderful back-country block. We have pretty good access almost guaranteed as far as Renata Saddle, but beyond that is only on a trial basis with DoC able to cancel the agreement at any time. Many would argue that the track is far too dangerous and should be closed. Others argue that Waiotauro should be walking only. Put these together and you have very strong opposition to our access in there. Give any good excuse and the track will be closed for good – so it's in your best interests to ensure that not only do you take care, but make sure that others take care as well. If we keep a low profile, we may just (repeat just) retain our access here, but it is marginal. Keep an eye out for the Tank Traps at both the start and at the Saddle. These are there not to stop you, but the cars that can be a nuisance and a danger up there. If you see anyone filling them in, contact ARAC through our "Contact Us" link above and let us know what's going on.