Any ARAC Member can apply for this special fuelcard scheme we have negotiated with Kiwi Fuelcards Ltd.
On offer are three different cards, covering Caltex, Mobil and BP.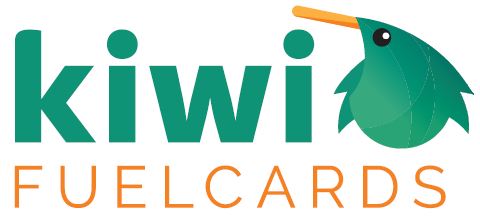 Discounts ARAC has negotiated are as follows:
• MOBIL (Based on Pump Pricing)
o Diesel and Petrol at service stations and truckstops – 10 cents per litre
• CALTEX (Based on Pump Pricing)
o Diesel at truckstops – 7 cents per litre
o Diesel & Petrol at service stations – 4.5 cents per litre
• BP (Based on NATIONAL Pricing)
o Diesel at truckstops – 4 cents per litre
o Diesel & Petrol at service stations – 8 cents per litre
(Please note there is a transaction fee of .005cpl for Caltex and BP only)
Do bear in mind that Caltex truckstop diesel is already about 25-30c cheaper than service stations (Old Hutt Road is currently $1.269 – 1 August 2019) and take a further 6.5c off (incl transaction fee) makes it quite attractive (at $1.204 Old Hutt Road) – how much are you paying now even with discounts here and there?
Petrol at Mobil is a better deal – if you need petrol that is.
As the BP discount is off the National Price, it is not such a good option for us in the lower North Island. Unless you're visiting Queenstown, the West Coast or very remote areas where the pump price is extremely high, it holds no real advantages.
To apply, simply download the form from our Downloads page – just follow this link
Print and fill out the form then post to Kiwi Fuelcards, Private Bag 1021, Kerikeri 0245, or scan and email to info@kiwifuelcards.co.nz. Do make sure the Group Membership Name in Section 1 shows ARAC to ensure you get these special discounts.
Note this is a private contract between you and Kiwi Fuelcards, and in no way is ARAC involved. Unlike other organisations, we do not receive any commission from your use of these fuelcards, preferring instead that our Members get the best discounts possible.
Also note that although the form implies payment is either fortnightly or monthly, payment – by way of direct debit – may be taken on both the 14th and 28th of each month or simply on the 20th. Credit limits on each card will apply by agreement, and apply for the whole calendar month. So whether you choose monthly or twice-monthly payments, the card limit is not reset until the end of the month.
Kiwi Fuelcards have agreed to waive the usual $6 per card production fee, but there will be a $10 per account establishment fee.
Any queries to the very helpful people at Kiwi Fuelcards on 0800 43 8383
There is also an app – just search for "Kiwi Fuelcards" which includes a station finder and details of pricing. Especially valuable for Caltex Truckstops as it will give you the price (and take your discount off that).